Two words: cucumber soda.
If you think a cucumber is just a cucumber, think again. Browse the markets this summer and you'll find a variety of cukes are available — from short, plump pickling types to long, slicing, salad varieties. All of them are ready to be turned into a great meal.
While most of us eat our cucumbers cool and raw, sliced and served on top of salads, there's so much more you can do with them. Like using them to makerefreshing summer cocktails. Or turning them into a savory cold soup. Or for pickling, naturally. It's time to get creative with cucumbers, and these recipes are going to help you do just that.
1 Minty Watermelon Cucumber Margarita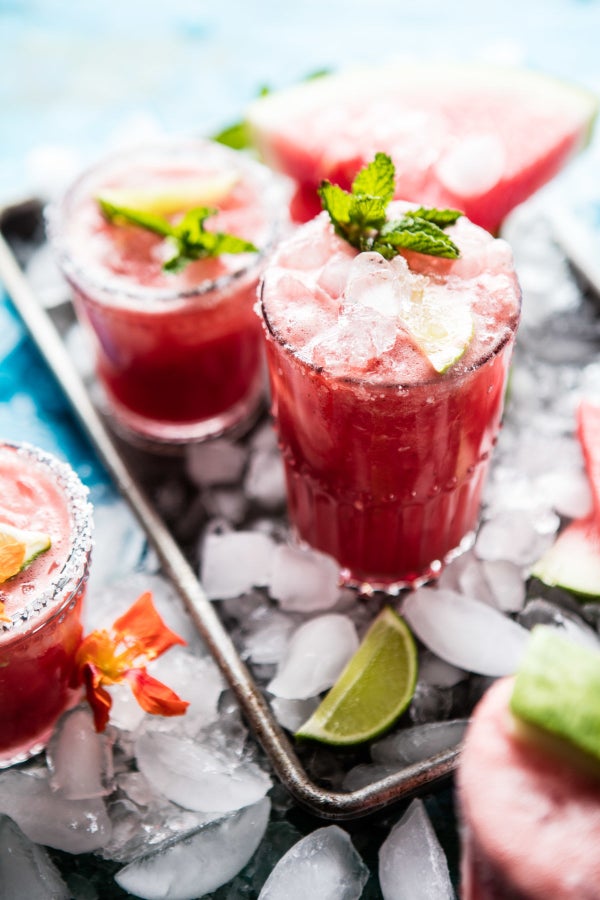 Get the Minty Watermelon Cucumber Margarita recipe from Half Baked Harvest
2 Chilled Cucumber Soup With Yogurt, Cilantro And Coriander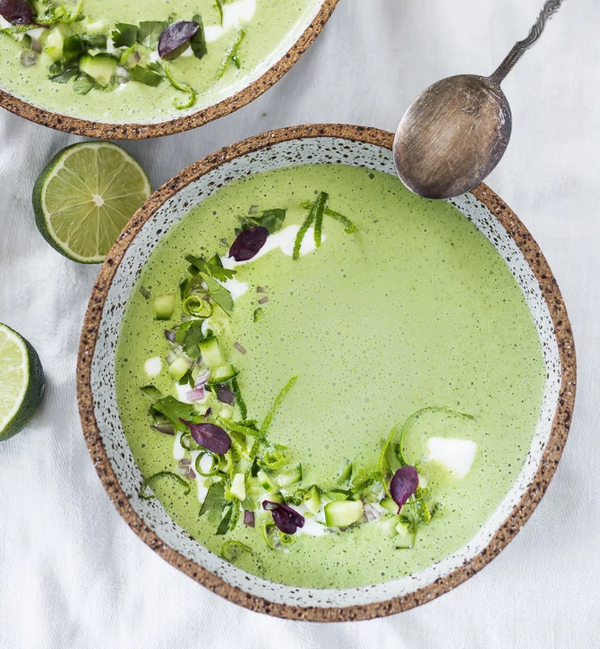 Get the Chilled Cucumber Soup with Yogurt, Cilantro and Coriander recipe from Feasting at Home
3 Moroccan Cucumber Watermelon Salad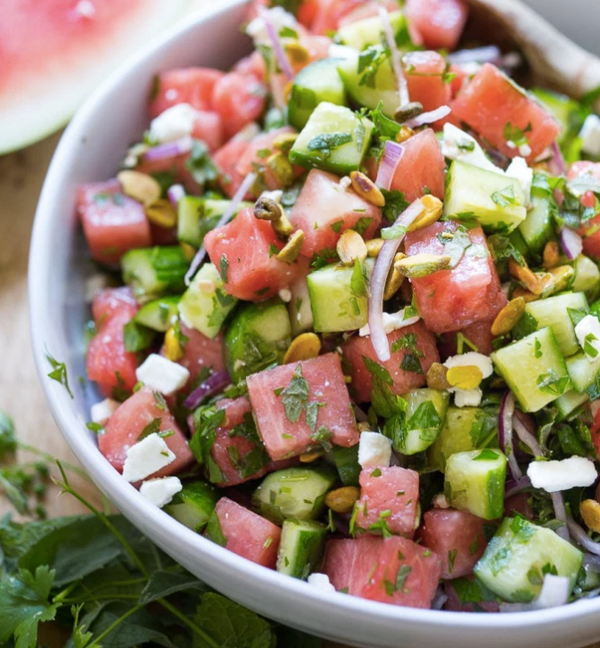 Get the Moroccan Cucumber Watermelon Salad recipe from Feasting at Home
4 Cucumber Vodka Soda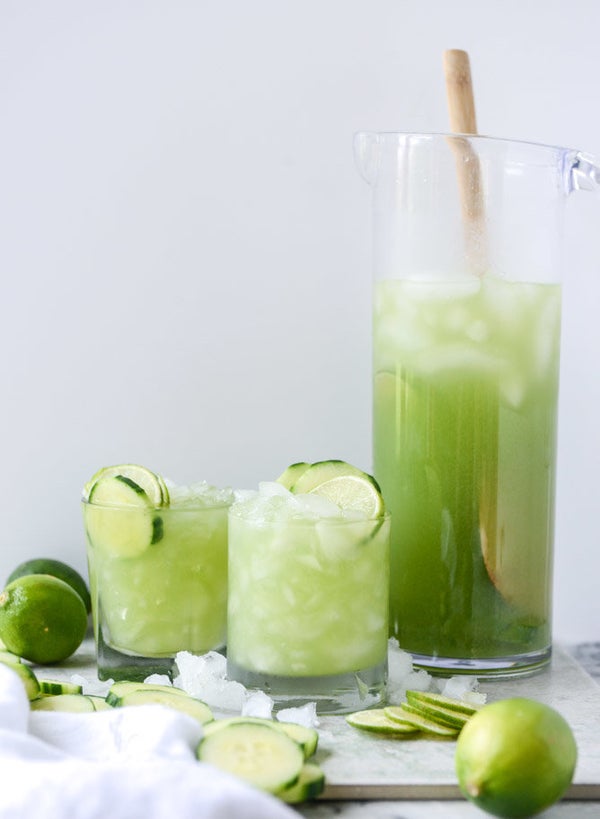 Get the Cucumber Vodka Soda recipe from How Sweet It Is
5 Greek Salad With Homemade Whole Wheat Pita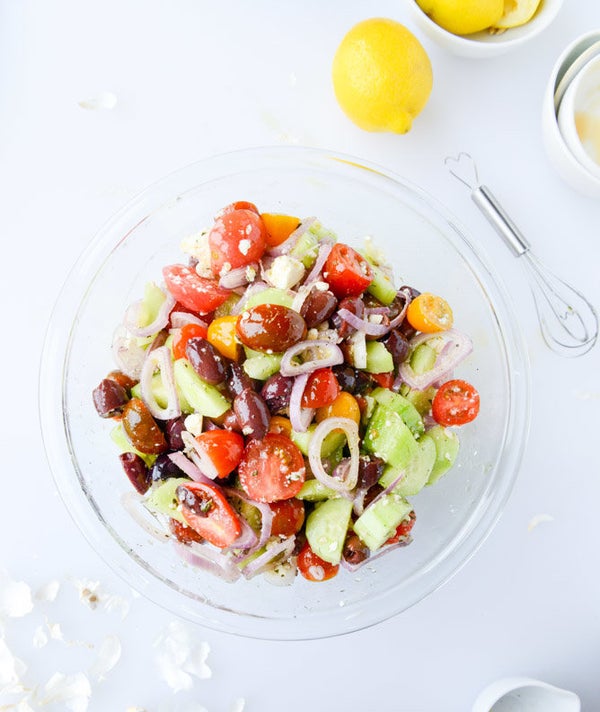 Get the Greek Salad with Homemade Whole Wheat Pita recipe from How Sweet It Is
6 Smashed Asian Cucumber Salad
Get the Smashed Asian Cucumber Salad recipe from The Woks of Life
7 Sparkling Watermelon Cucumber Sangria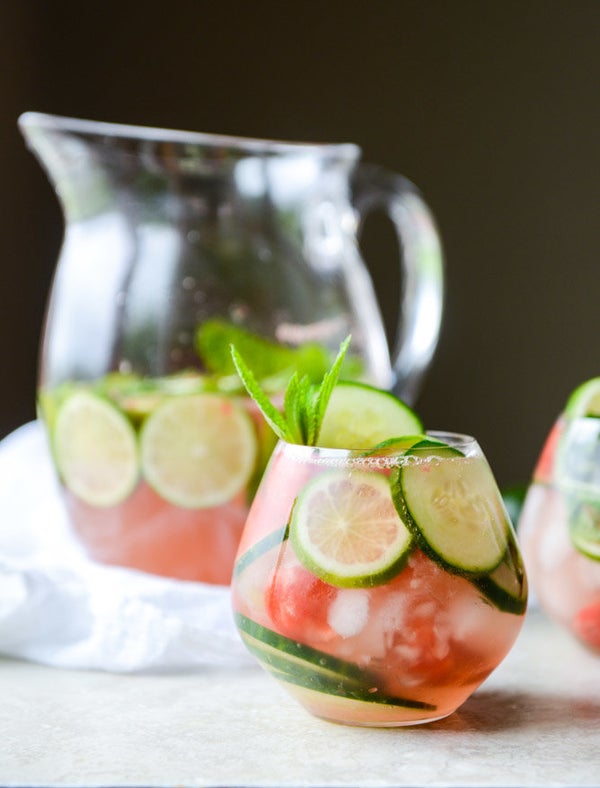 Get the Sparkling Watermelon Cucumber Sangria recipe from How Sweet It Is
8 Spiralized Refrigerator Quick Dill Pickles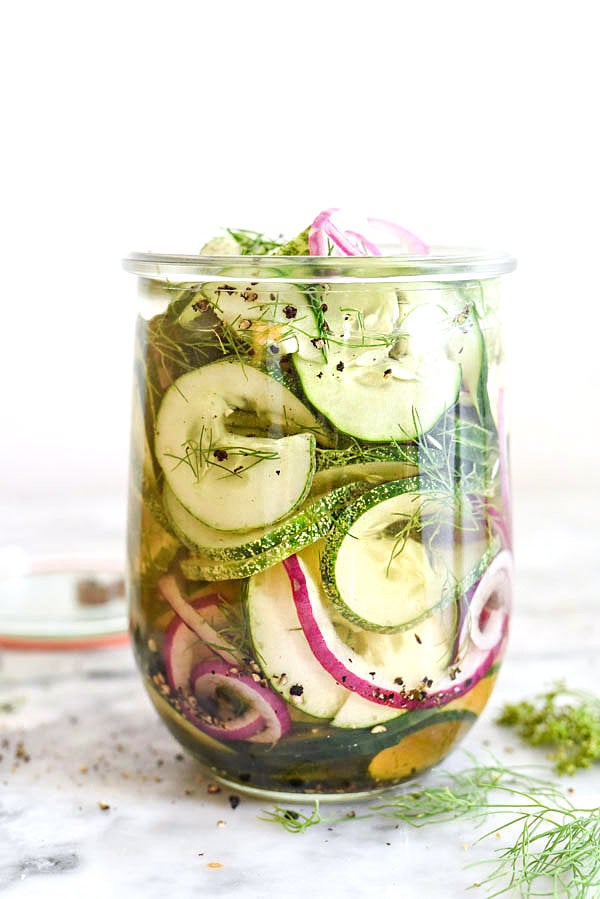 Get the Spiralized Refrigerator Quick Dill Pickles recipe from Foodie Crush
9 Cucumber Melon Refresher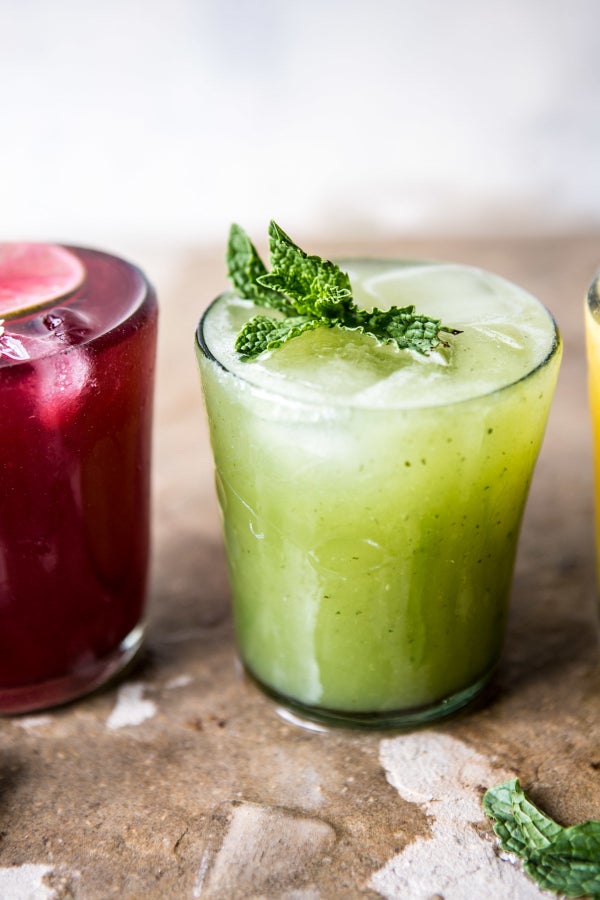 Get the Cucumber Melon Refresher recipe from Half Baked Harvest
10 Turkish Cucumber Salad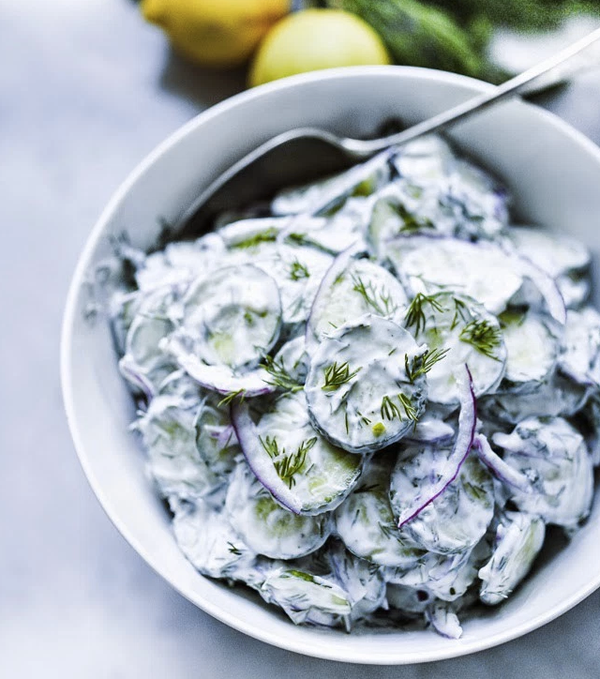 Get the Turkish Cucumber Salad recipe from Feasting at Home
11 Cucumber Ribbon Ahi Salad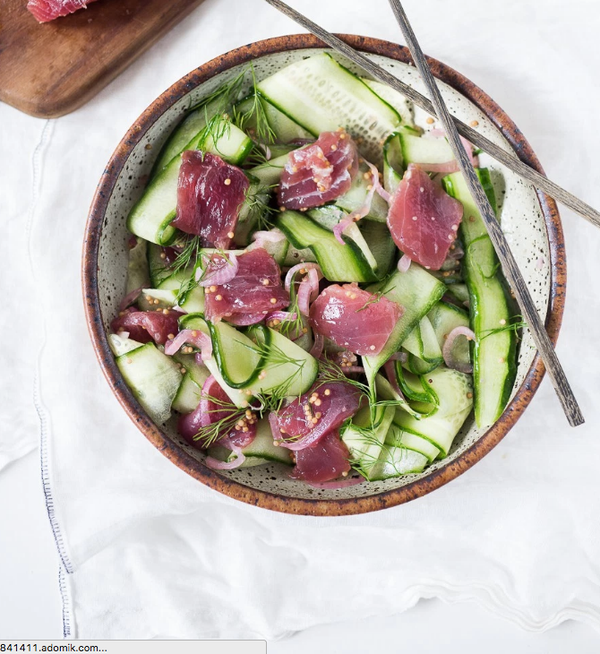 Get the Cucumber Ribbon Ahi Salad recipe from Feasting at Home
12 Creamy Pineapple Cucumber Smoothie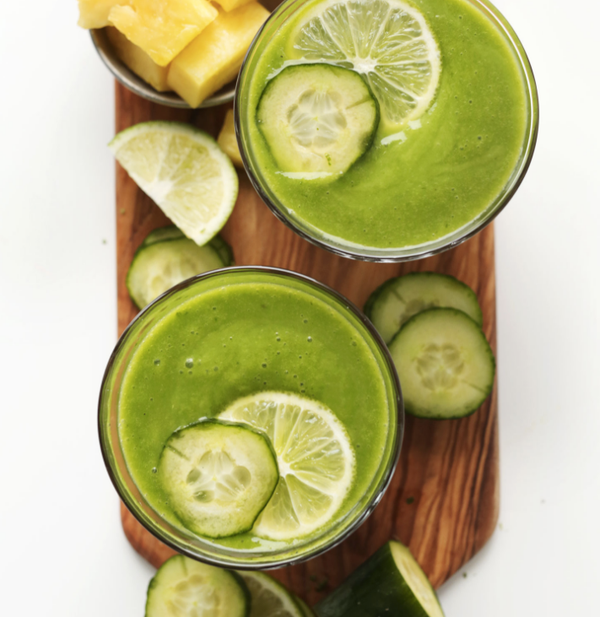 Get the Creamy Pineapple Cucumber Smoothie recipe from Minimalist Baker
13 Cucumber Delight Cocktail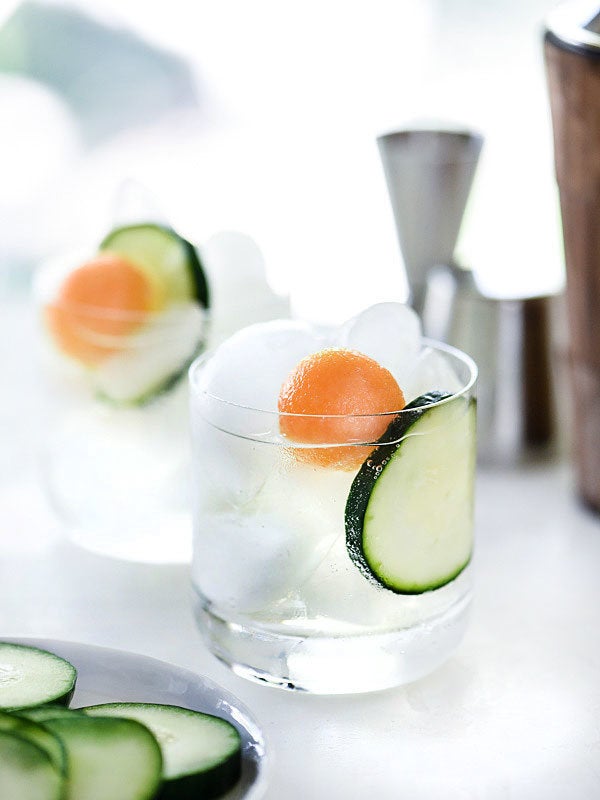 Get the Cucumber Delight Cocktail recipe from Foodie Crush
14 Cucumber Satay Crunch Salad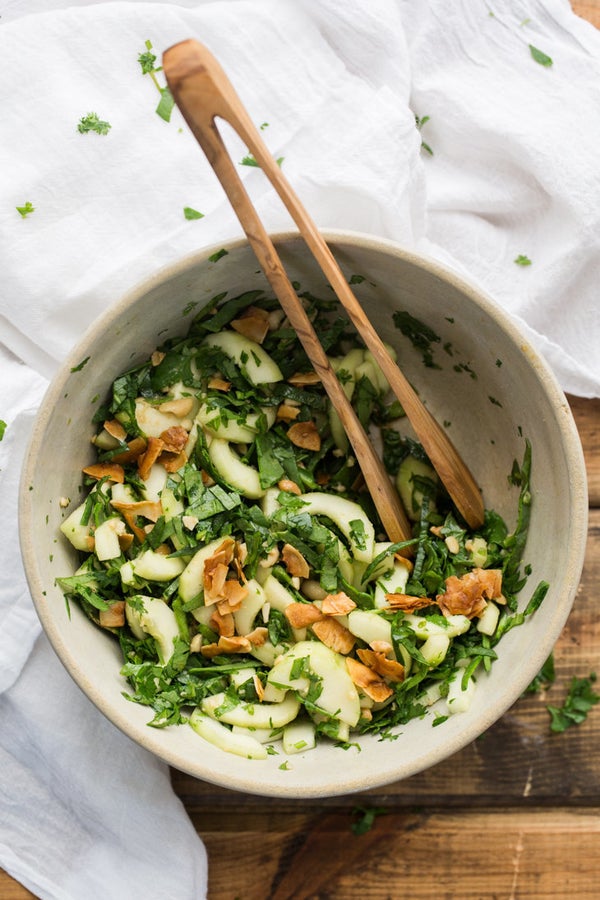 Get the Cucumber Satay Crunch Salad recipe from Naturally Ella
15 Cucumber Martini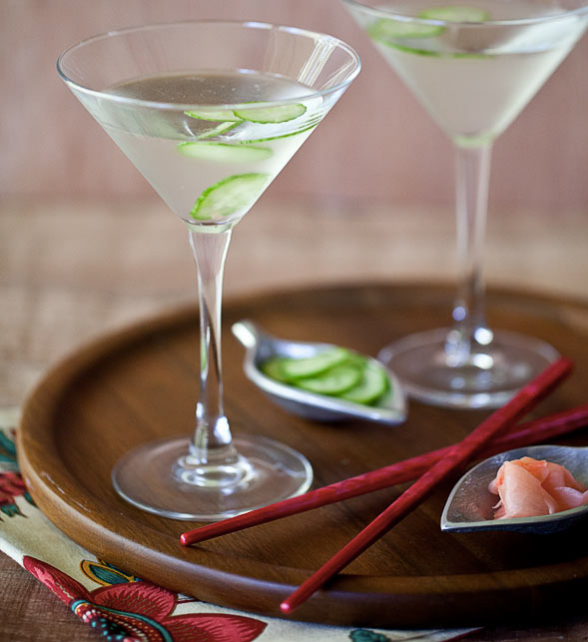 Get the Cucumber Martini recipe from Foodie Crush
16 Cucumber Quinoa Salad With Feta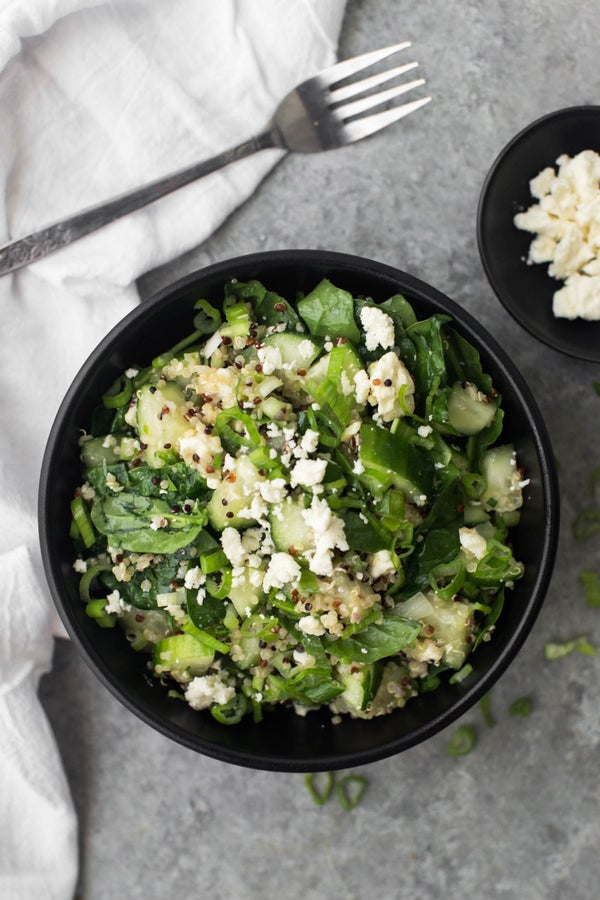 Get the Cucumber Quinoa Salad with Feta recipe from Naturally Ella
17 Cucumber Salad With Tahini Yogurt Sauce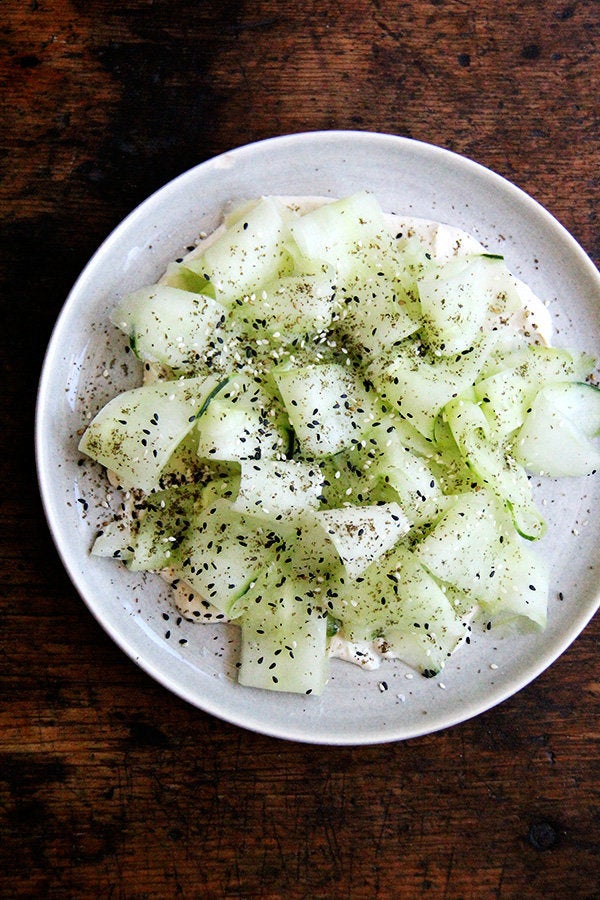 Get the Cucumber Salad with Tahini Yogurt Sauce recipe from Alexandra Cooks
18 Cucumber Margarita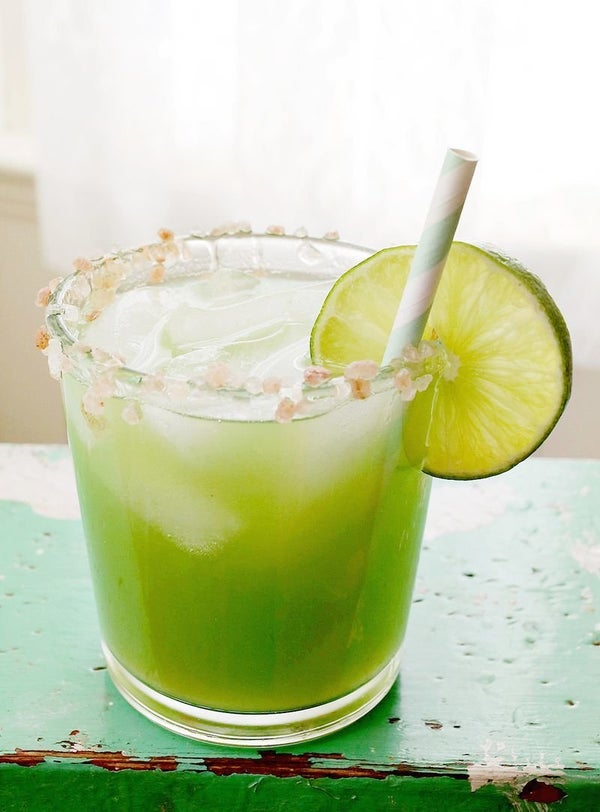 Get the Cucumber Margarita recipe from A Beautiful Mess
Source: Huffingtonpost