Be prepared for game day.
Super Bowl 50 is upon us, and that means it's time to start thinking about eats. The Super Bowl demands the best of game day food — and that's exactly what we have for you right here.  Some would say it's almost as important as the game itself —  almost.
The wings, nachos, dips and sliders might not have any effect on the outcome of the game, but it will at least keep folks happily fed throughout the evening. And that's something. Here are the best of the best recipes you need for the ultimate in game-day snacking.
1 Crispy Carnita Oven Nachos With Homemade Tortilla Chips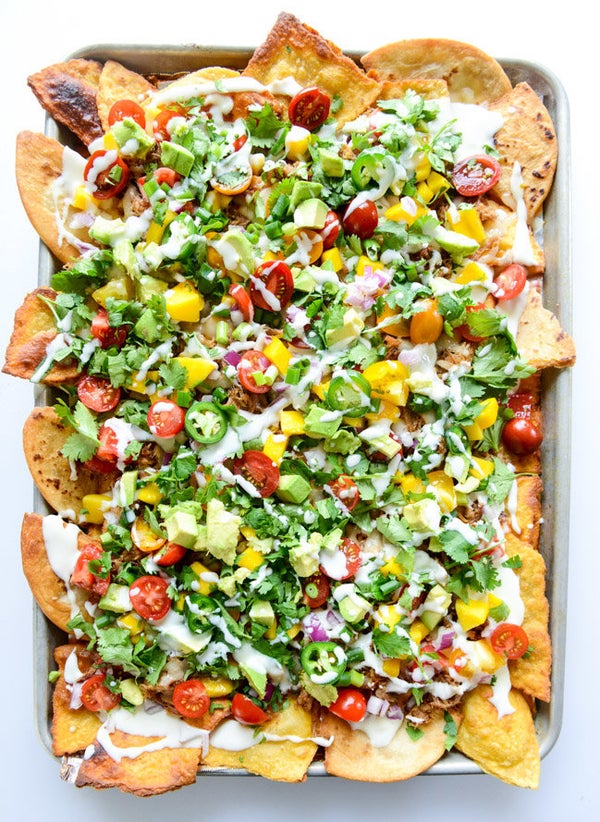 Get the Crispy Carnita Oven Nachos with Homemade Tortilla Chips recipefrom How Sweet It Is
2 Hot Wings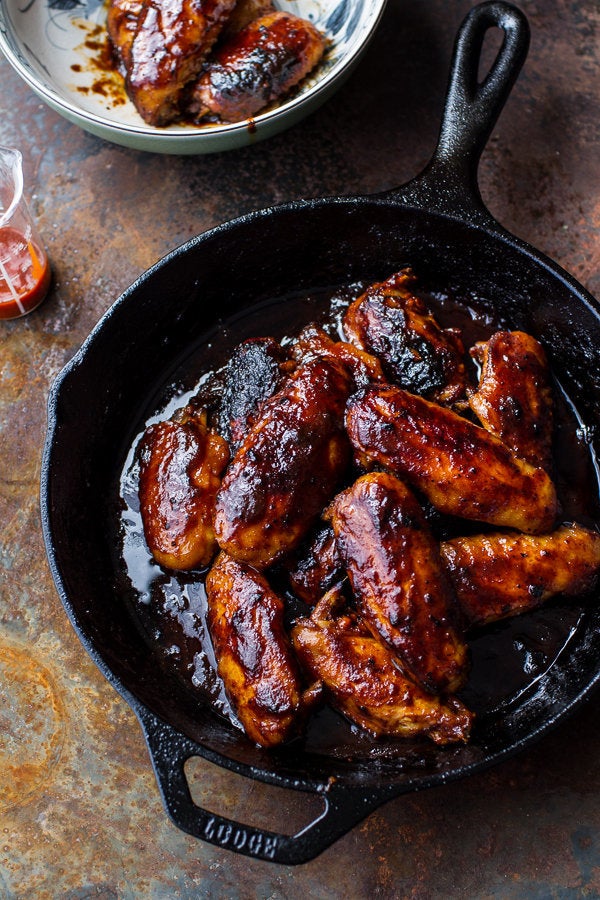 Get the Hot Wings recipe from Half Baked Harvest
3 Totchos Supreme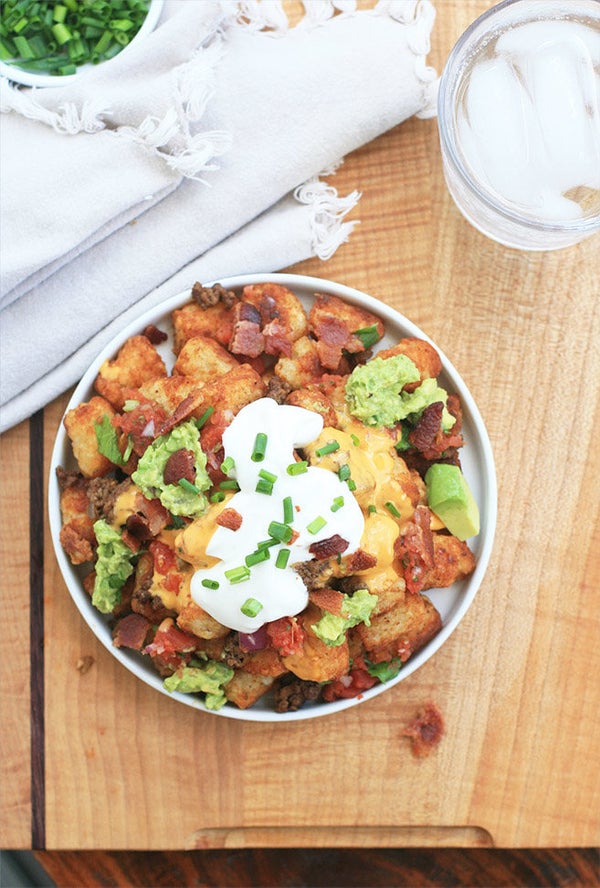 Get the Totchos Supreme recipe from Girl Cooks World
4 Chicken Cheese Steak Sloppy Joe Sliders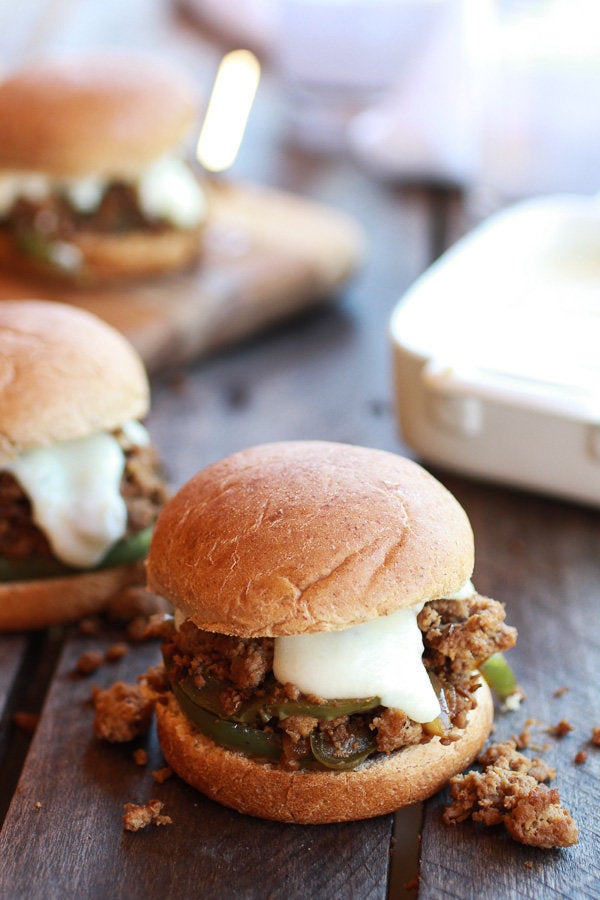 Get the 20 Minute Chicken Cheese Steak Sloppy Joe Sliders recipe from Half Baked Harvest
5 Green Chile Chorizo Queso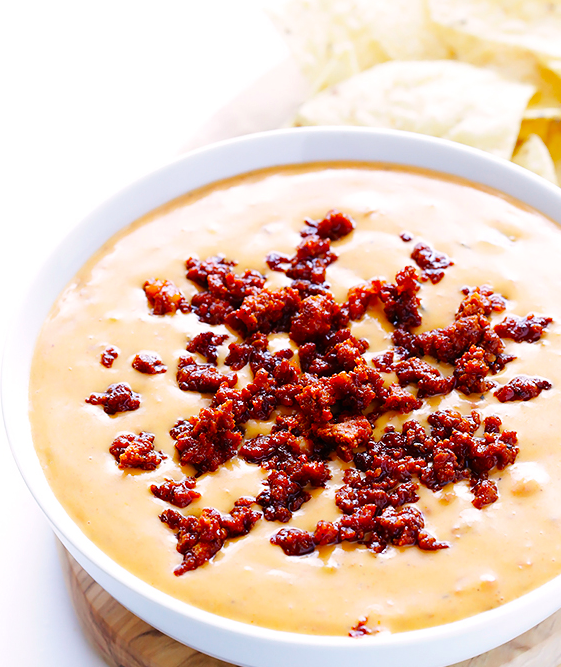 Get the Green Chile Chorizo Queso recipe from Gimme Some Oven
6 Easy Classic Fiesta Guacamole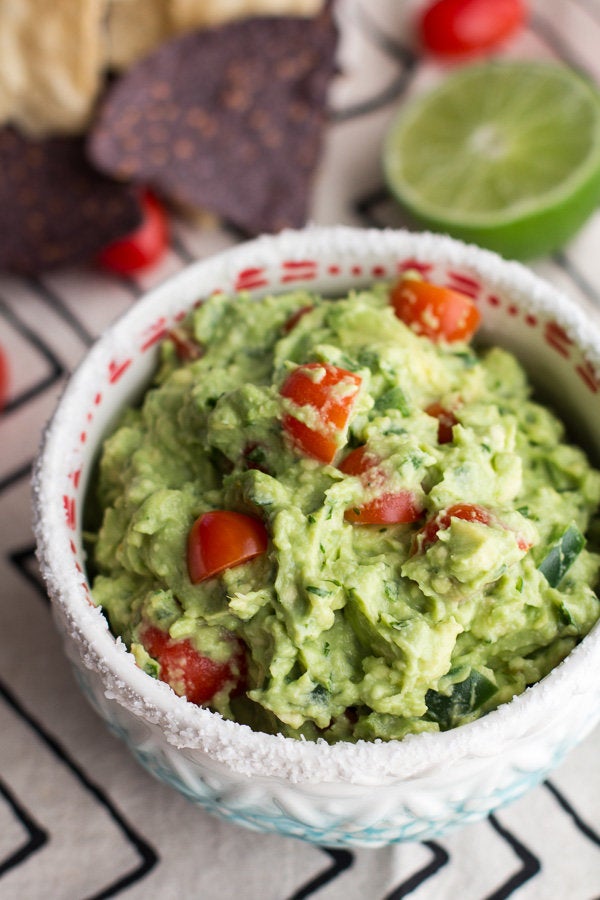 Get the Easy Classic Fiesta Guacamole recipe from Half Baked Harvest
7 Pimento Cheese Sliders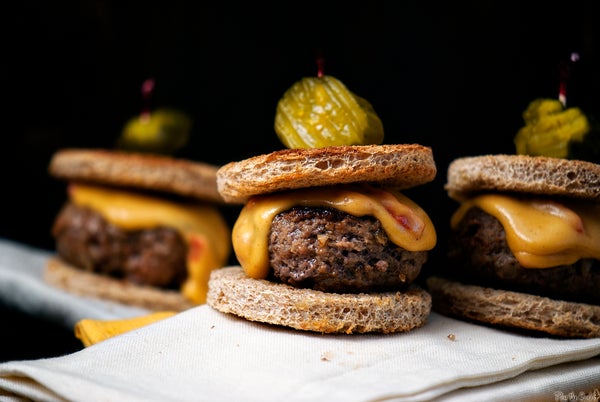 Get the Pimento Cheese Sliders recipe from Pass the Sushi
8 20-Minute Turkey Taco Nachos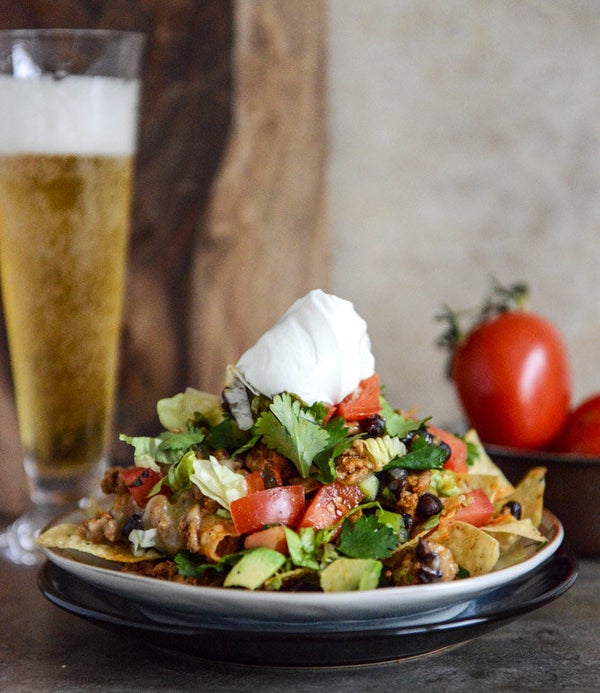 Get the 20-Minute Turkey Taco Nachos recipe from How Sweet It Is
9 Sweet And Sour Sticky Thai Boneless Wings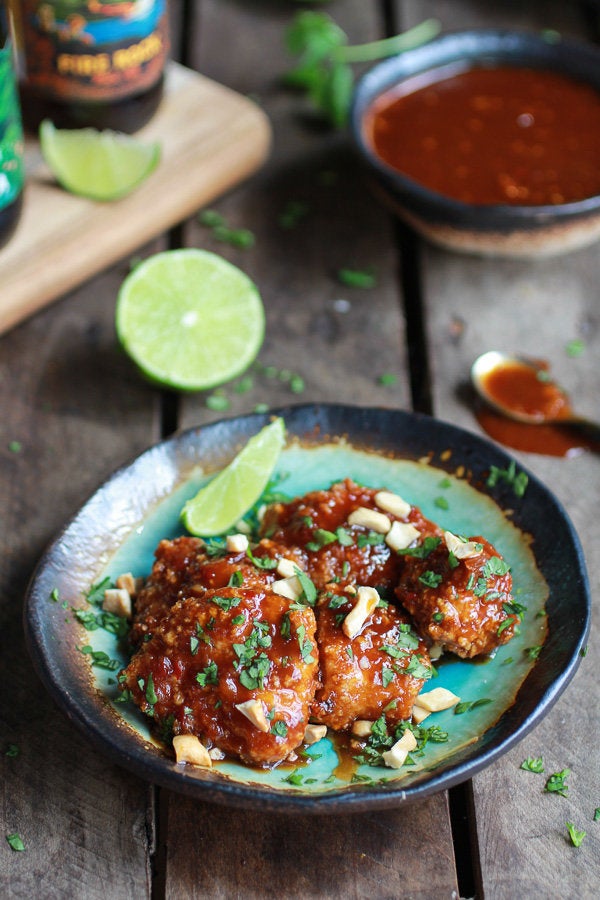 Get the Sweet And Sour Sticky ThaiBoneless Wings recipe from Half Baked Harvest
10 Chicken Cheesesteaks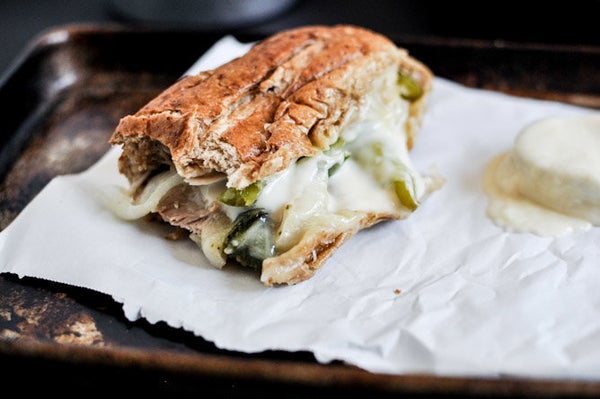 Get the Chicken Cheesesteaks recipe from How Sweet It Is
11 Spicy Fontina Queso Fundido
Get the Spicy Fontina Queso Fundido recipe from Half Baked Harvest
12 Meatball Sandwiches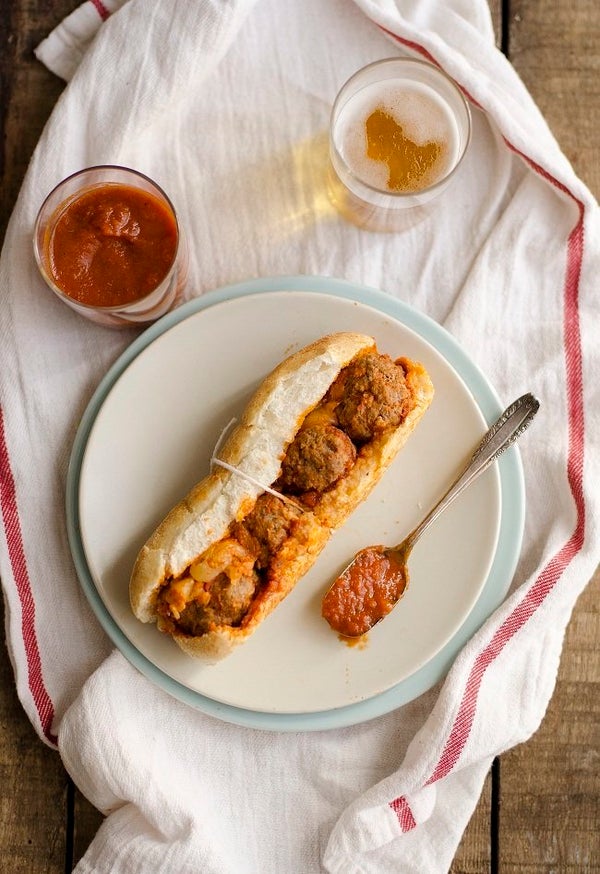 Get the Meatball Sandwiches recipe from Verses from my Kitchen
13 Caramelized Pineapple, Bacon And Goat Cheese Guacamole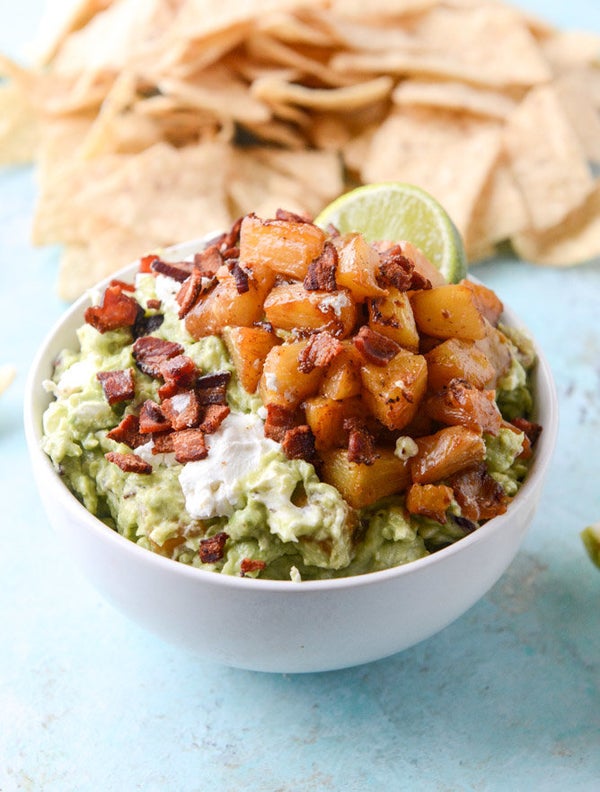 Get the Caramelized Pineapple, Bacon and Goat Cheese Guacamole recipefrom How Sweet It Is
14 Ham and Cheese Sliders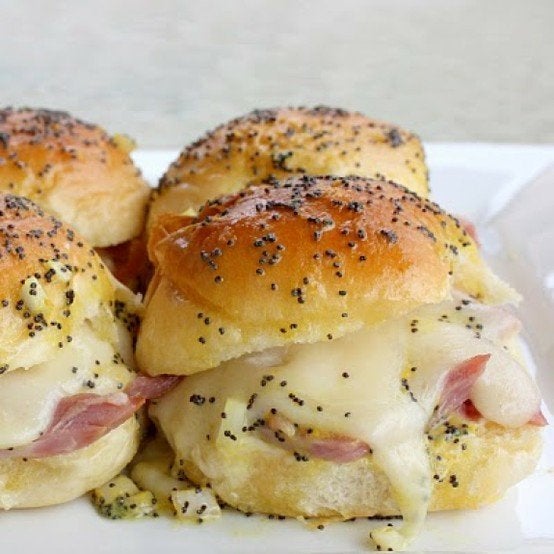 Get the Ham and Cheese Sliders recipe from I Tried A Pin
15 Classic Totchos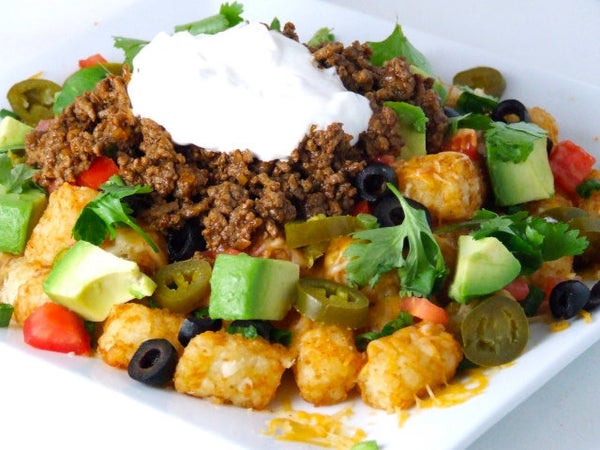 Get the Classic Totchos recipe from Someone Left The Cake Out In The Rain
16 Meat Lovers Pizza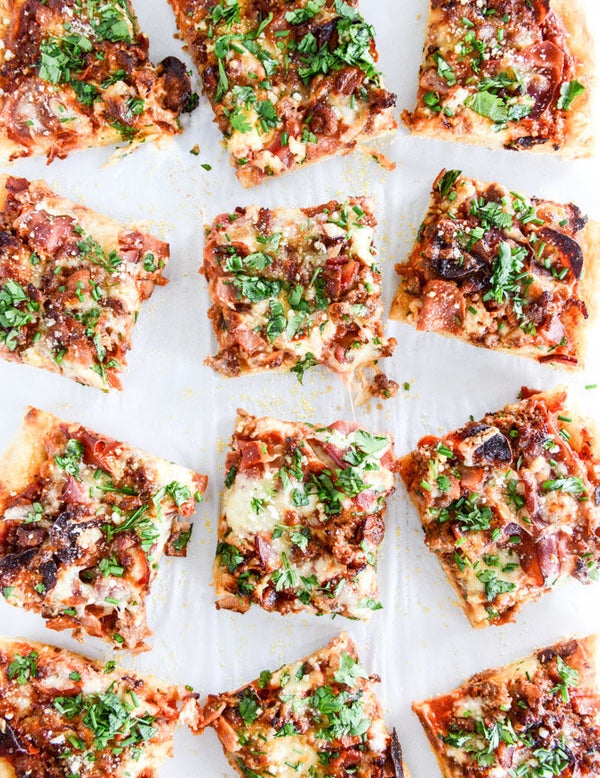 Get the Meat Lovers Pizza recipe from How Sweet It Is
17 Chili Garlic Sticky Wings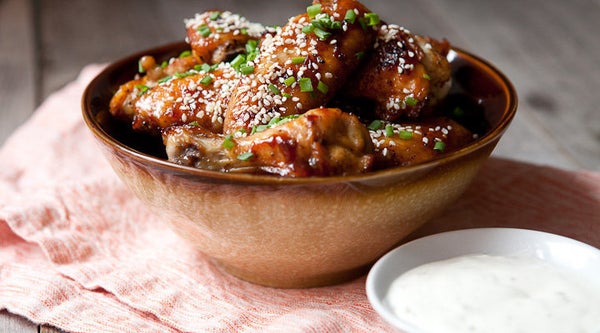 Get the Chili Garlic Sticky Wings recipe from Macheesmo
18 Three Cheese Skillet Nachos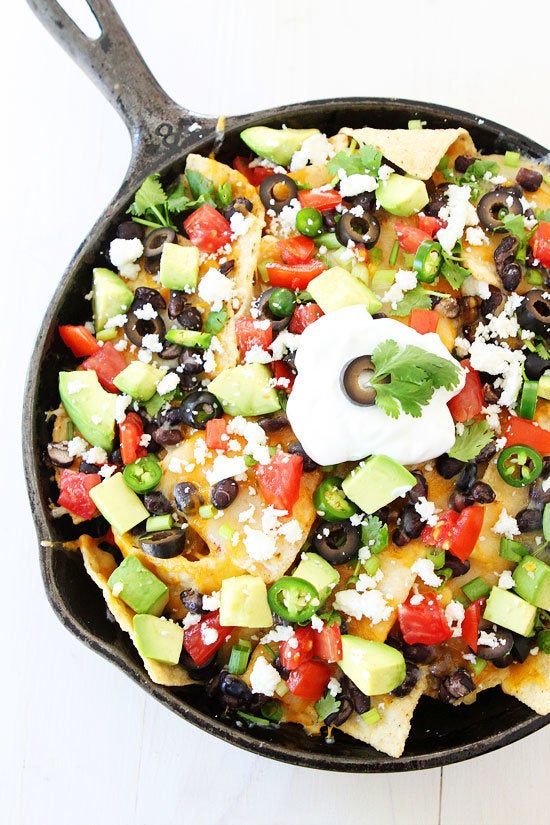 Get the Three Cheese Skillet Nachos recipe from Two Peas and their Pod
19 Sticky Asian BBQ Boneless Oven Baked Wings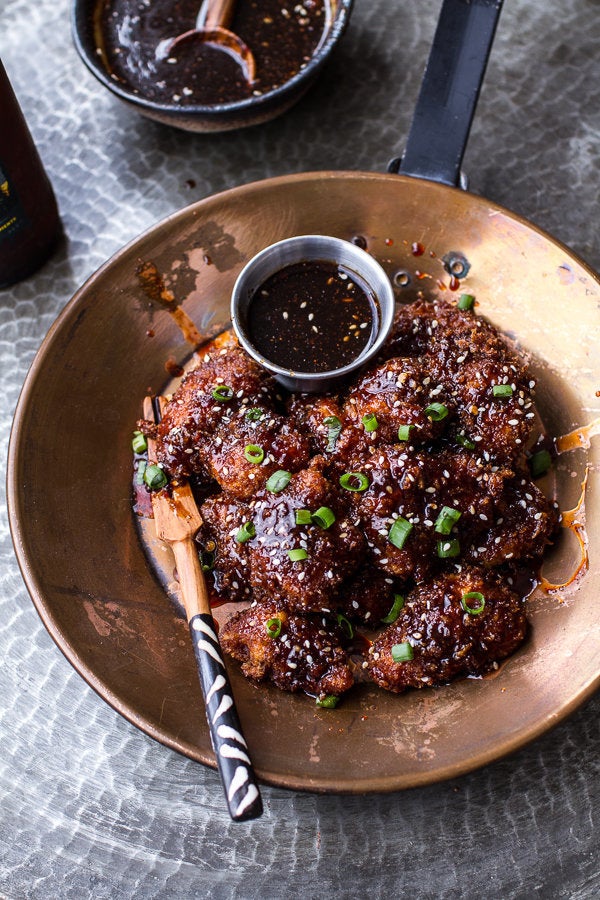 Get the Sticky Asian BBQ Boneless Oven Baked Wings recipe from Half Baked Harvest
20 Roasted Garlic Pulled Pot Roast Sandwiches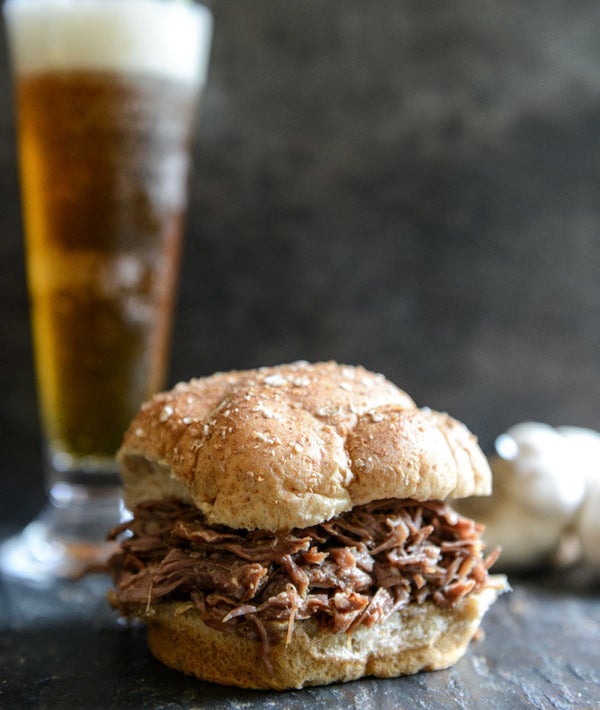 Get the Roasted Garlic Pulled Pot Roast Sandwiches recipe from How Sweet It Is
21
Beef Nachos With Slow Cooker Chili Con Carne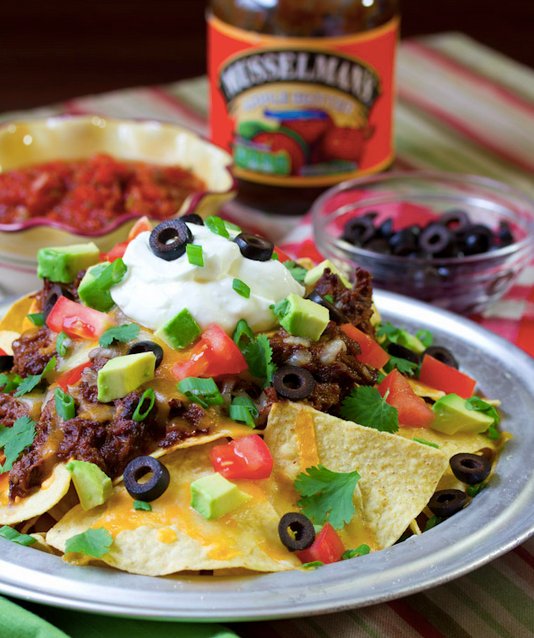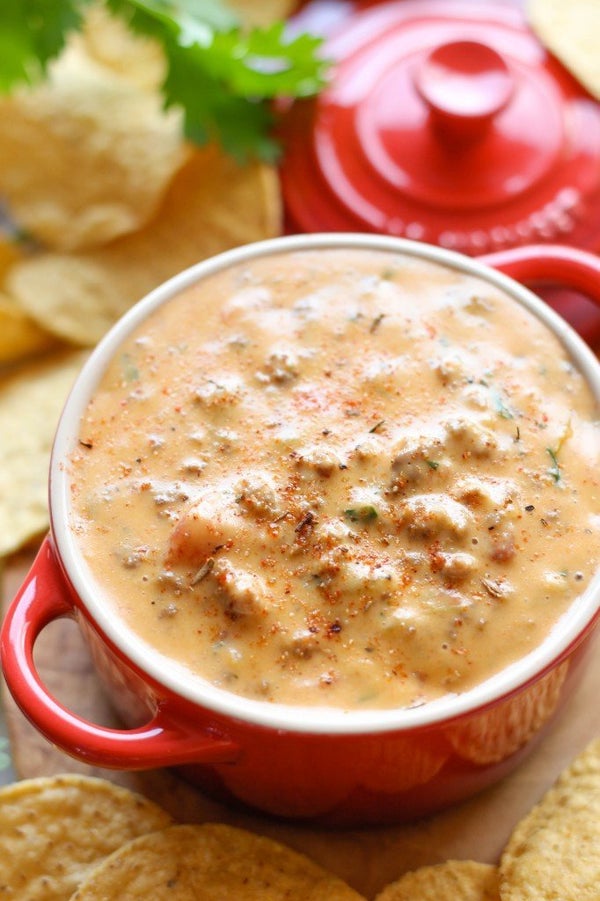 23
Burgers With Sautéed Mushrooms, Arugula And Dijon Aioli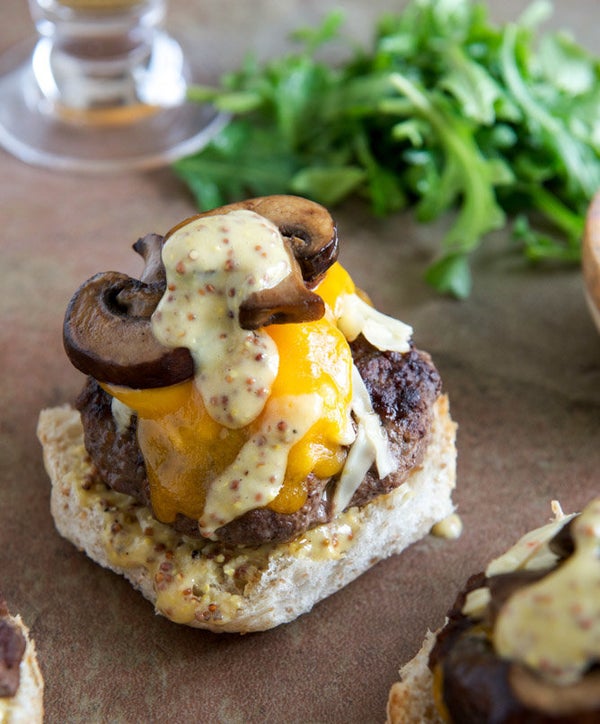 24
Slow Cooker Chicken Chile Verde Nachos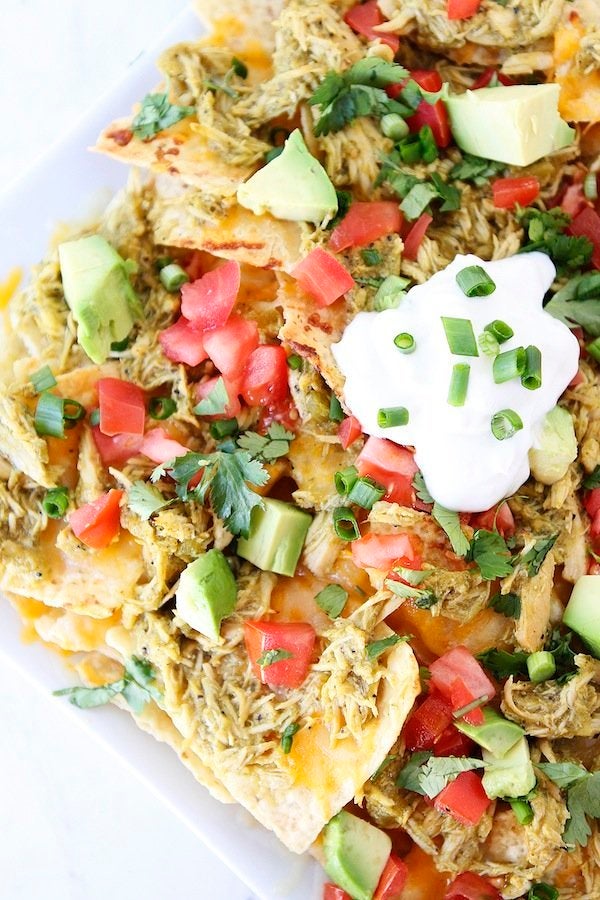 25
Pulled Pork Pizza With Maple Leeks, Roasted Garlic And Aged Cheddar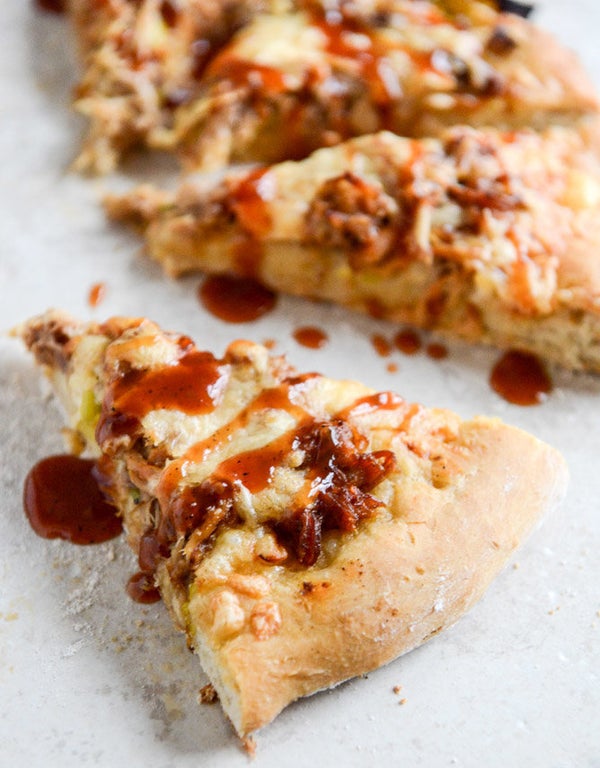 26
Spicy Peanut Butter Bacon Sliders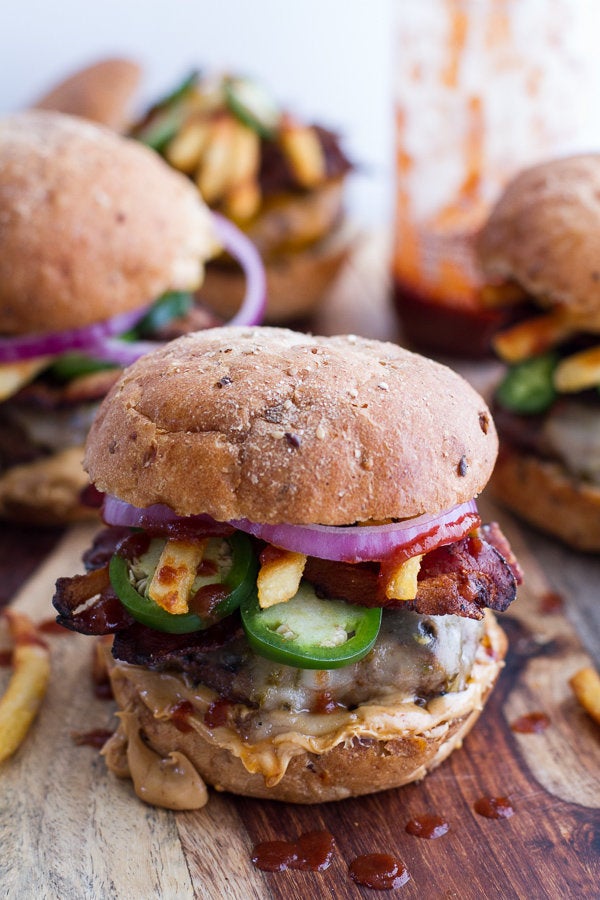 27
Crockpot Carne Asada Nachos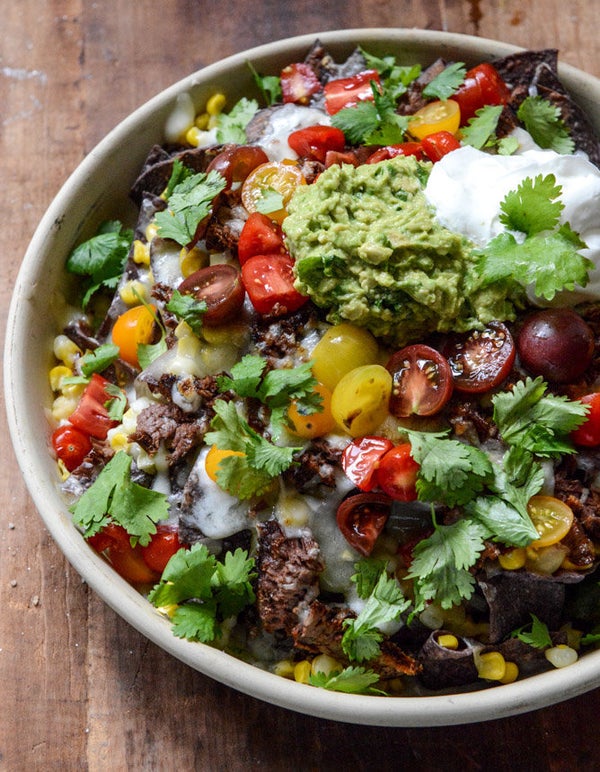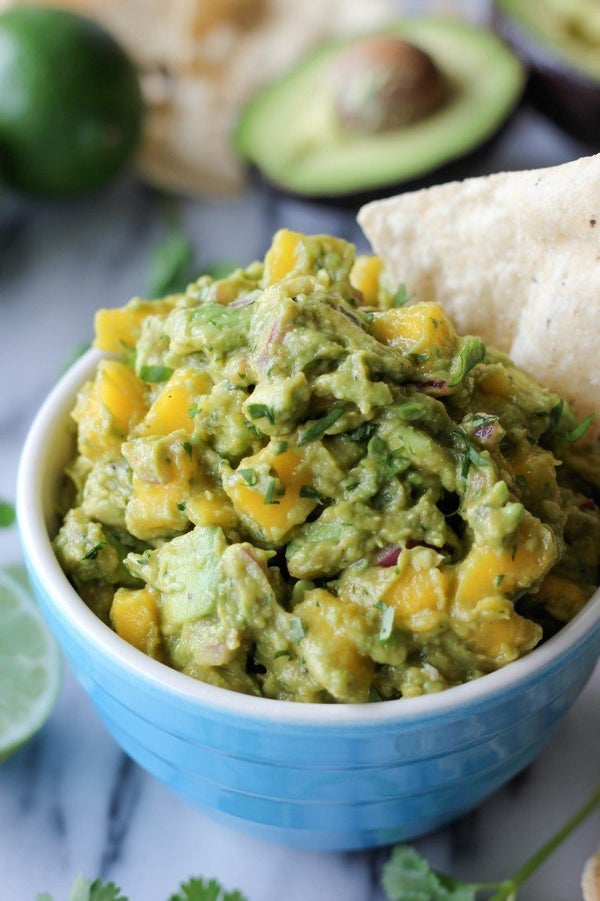 29
Korean Style Crispy Rice Chicken Wings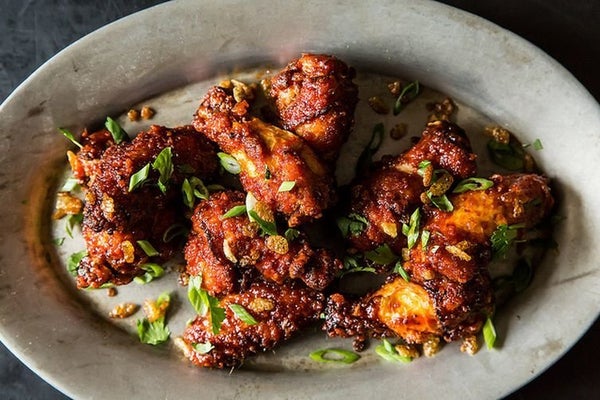 30
Easy Movie Nachos With Fontina Queso And Candied Jalapeños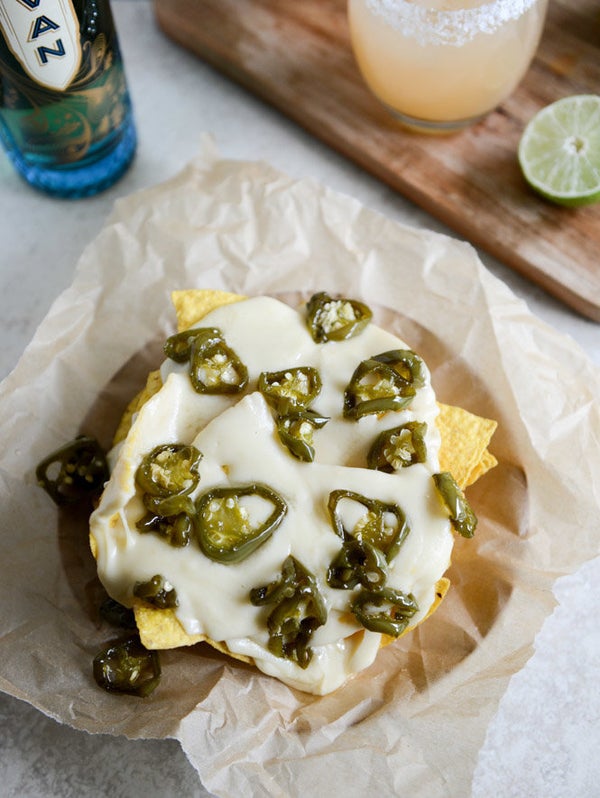 31
Slow Cooker Beer and Brown Sugar Pulled Chicken Sliders